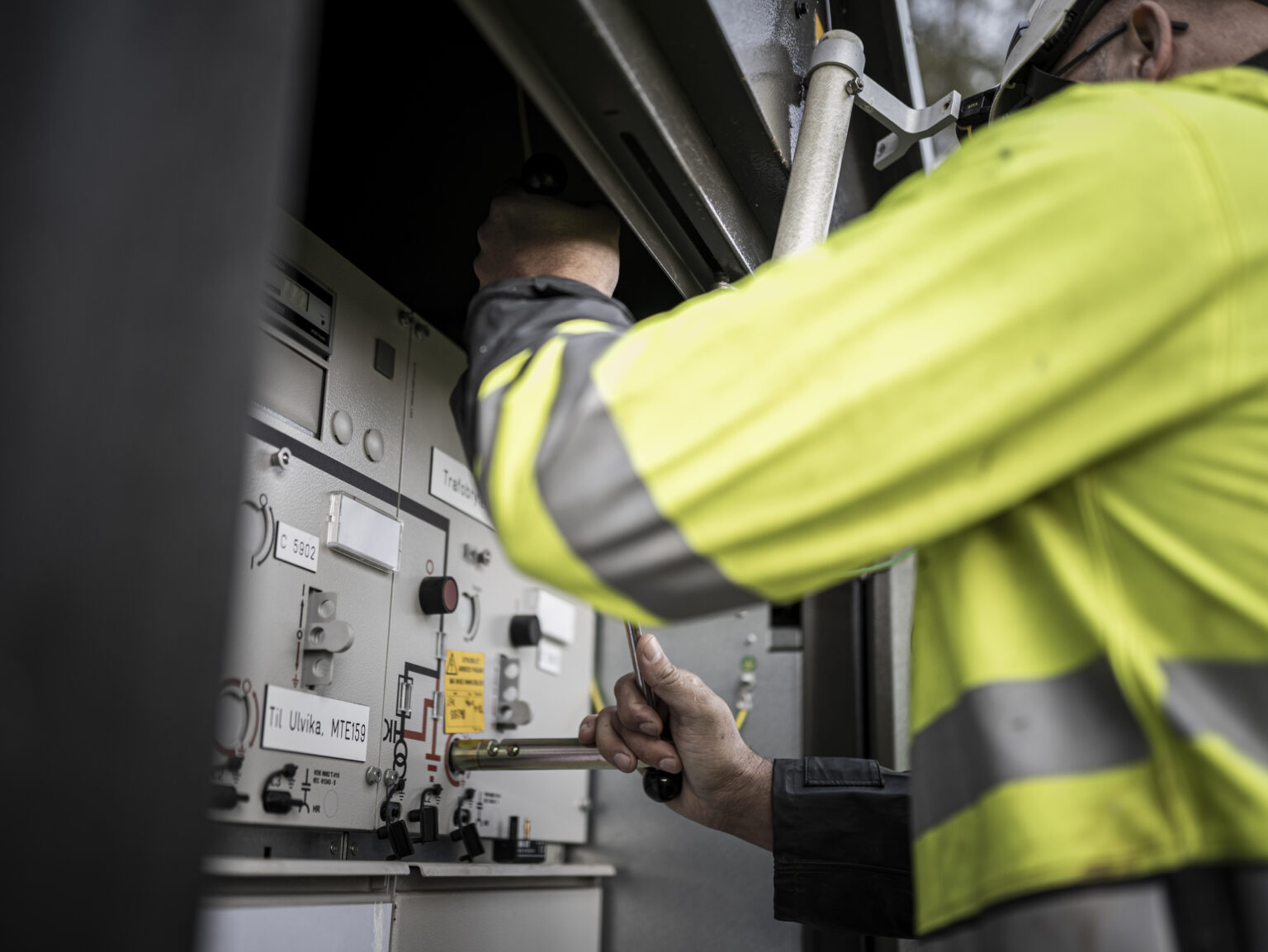 Form for ordering / termination of construction power
If you need temporary power for a short period, for example in connection with house construction, use of machines, an event or other purposes, we rent out building power boxes for both 230 V and 400 V.
To ensure that you get the construction electricity box at the desired time, it must be ordered at least one week in advance. Fill in the form at the bottom of the page to order construction electricity.
To cancel construction electricity, fill in the form (select Cancel construction electricity), or send an email to byggestrom@foere.net with the number of the box and the name and phone number of the person ordering. Write the following in the subject of the email: Cancel construction electricity.
Email can only be used to cancel construction power, when ordering a form must be used.
Building electricity is intended as a temporary solution for electricity consumption and the normal rental period is no longer than one year, but it can be considered and extended the period if the tenant so wishes.
The price for assembly and disassembly is the price set on the e-work's pole or cable cabinet. If the customer wants the building power box closer than Everket's supply, everket can lay out a temporary power supply all the way to the building / construction site. This is then invoiced to the customer in its entirety. Special requests must be agreed with Føre .
ATTENTION: An approved earthing system must be established on site, which Føre can connect to the building power box.
In addition to the regular network rental, there is the cost of installation/removal and rental of the box.
Prices:

NT4P - PROVISIONAL FACILITIES.
Connection and disconnection NOK 4 500, -.
Outside ordinary working hours NOK 6 375, -. 
Rental of building cabinet with kWh meter and main fuses up to and including
80 A:
kr. 200,- per week.
Rental of building cabinets with main fuses larger than 80 A:
Kr. 450,- per week.
NT3A is only used for installations with overload protection above
3×125 A
at 230 volts or 80 A at 400 volts.
 All prices are inc VAT.
When connecting temporary installations for more than 1 year, a permit must be applied for at
.
As mentioned in the section above, there may be additional costs for assembly / disassembly.
The Lessee is obliged to treat the construction power box and associated equipment in such a way that it is in the same condition when disconnected as when connected. The Lessee is responsible for the construction power box and its associated equipment throughout the rental period. All damage caused to the equipment rented from Føre will be invoiced in full to the lessee.
By ordering construction electricity from Føre AS, the customer accepts the following terms and conditions: